15 Apr

Eat Right and Feel Right at Mount Vernon Towers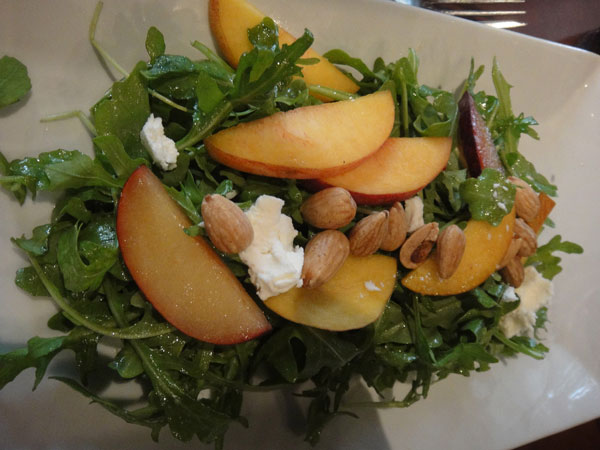 "When you eat right, you feel right!"
At Mount Vernon Towers, we take special care to provide healthful, varied menus – every day! Eating right is a fundamental part of overall wellness, and we follow national USDA guidelines that recommend eating natural foods, an abundance of fruits and vegetables, and whole grains. In addition to a well-balanced diet, it is advised that seniors consume less calories because of a less active lifestyle and a slower metabolism.
There is even a food guide pyramid for older adults that includes:
Whole grains: 6 or more servings per day
Bright-colored vegetables: 3 or more servings per day
Deep-colored fruit: 2 or more servings per day (oranges, apples, pomegranates, kiwis, melons: variety is good!)
Fats and oils: use sparingly
Dairy: 3 or more servings per day (low-fat milk, yogurt)
Protein: 2 or more servings per day
(Food Guide Pyramid for Older Adults was researched by the Health and Research Center of TUFTS University and is endorsed by AARP. The original guide may be found here.)
Mount Vernon Towers' Chef, Ira McClure, and Kitchen Manager, Eula Stewart, plan and prepare breakfast, lunch and dinner for the residents at Mount Vernon Towers, who have a number of different dining options: they can call and pick up their meal; meals may be delivered to their home; they can come to the dining room and go through the buffet line; or they can be seated and enjoy table service. Every day, except on Sundays when Brunch/Lunch is served until 2:00pm, the kitchen prepares four different appetizers, three entrees, six side dishes, two breads and five desserts – including fresh fruit.
To learn more about living at Mount Vernon Towers in Sandy Springs, one of Atlanta's most desirable and convenient neighborhoods, please call to schedule a personal tour: 404-255-3534.
The senior living community offers a number of different floor plans, a variety of activities and social events, excellent, healthful dining and 24-hour security, as well as a 26-bed personal care community.