21 Mar

Rick Weaver: Always Happy to Help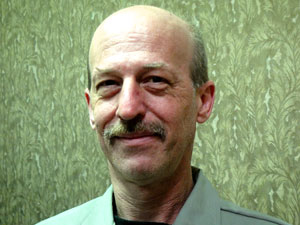 Rick Weaver, one of the lead technicians at Mount Vernon Towers, joined the maintenance team led by Michael McAlonan early in 2013, after working for more than twenty years in both residential and commercial construction throughout the metro Atlanta area.
Rick grew up in Pennsylvania, where he first learned to work with electricity at a young age, and moved to Georgia where he became a state-licensed electrician, "…and where the weather is usually a lot better!" according to Rick.
At Mount Vernon Towers, Rick does not only handle electrical repairs but also installs cabinetry, remodels bathrooms and helps maintain the building. "Preventive maintenance is vital to keep everything running smoothly," he says.
Tommy Miller, Mount Vernon Towers Executive Director, describes Rick Weaver as follows: "He is an electrician, a plumber, and a jack of all trades. I do not think there is anything that he cannot repair and he is one smart guy.  With all of the equipment we have here, Rick is is extremely valuable to help keep everything running.
"Rick also is very dedicated.  He spent several nights here during the recent snow and ice storms to make sure everything would keep running – and that was very important, especially if we would have had a power outage."
Rick likes to camp, hike and work on early muscle cars (hotrods) when he is not at Mount Vernon Towers. He enjoys the camaraderie with his colleagues, and considers Keith Groce one of his mentors.
"Uncle Keith knows the building inside out, and is always willing to share his expertise. I hope that I can encourage others like that so that they will come to me for advice and ask me, rather than do something incorrectly."
"This has been a great first year for me at Mount Vernon Towers," says Rick. "I like the regular schedule, and I have gotten to know so many nice and interesting people here."
The best part?
"Our residents are always so appreciative when I am able to help, and they know that we are 'on call' between 7AM -6PM, and just 30 minutes away in a case of emergency. No worries. Let us take care of things for you!"