02 Apr

Sandy Springs Is Fast Growing Retirement Destination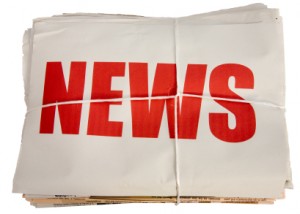 According to a recent article by Nedra Rhone in the Atlanta Journal Constitution titled "Atlanta metro area is fast growing retirement spot" Florida has been passed by some other locations, including Atlanta as the premier retirement destination for many seniors.
She writes: "Sandy Springs and Marietta landed at number six on the list of the top ten fastest growing places to retire, two slots ahead of Florida's Jacksonville metro area.

The low cost of living and pleasant climate were among the reasons retirees favor the Atlanta 'burbs. According to the survey, even the city of Atlanta gets some love from those who may be specifically looking for a retirement community."
For the full article, please click here.
Residents and potential residents of Mount Vernon Towers have known for quite a while that Sandy Springs offers so much to retirees, as well as empty nesters and young families.
"Mount Vernon Towers' location in the heart of Sandy Springs, close to major traffic arteries, outstanding medical facilities and hospitals, a variety of churches, as well as a great selection of restaurants, top quality shops and delightful, established neighborhoods is a major draw for seniors who want to live life to the fullest," says Tommy Miller, Executive Director of Mount Vernon Towers.
"We also offer our residents convenient transportation, excellent dining services, a professional and friendly staff and the opportunity to live in a great community of vibrant, engaged individuals – what's not to love about living here?" he asks with a smile.
Articles like the one quoted above reinforce that now is the time to make the move to Mount Vernon Towers. Please call to make a reservation for a private tour soon: 404-255-3534.
About Mount Vernon Towers:
Mount Vernon Towers is an established senior condominium community in the heart of Sandy Springs, one of Atlanta's most desirable and convenient neighborhoods near. It offers a number of different floor plans, a variety of activities and social events, excellent dining and 24-hour security, as well as a 26-bed personal care community: Sandy Springs Assisted Living.
"Gracious Independent Living for the Young at Heart"
404-255-3534