21 Jan

Curt Frinkle Named Director, Marketing & Sales for Mount Vernon Towers, Independent Living Community for Seniors in Sandy Springs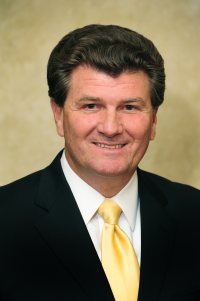 Atlanta (January 21, 2013) – Tommy Miller, Executive Director of Mount Vernon Towers, the independent living community for seniors in the heart of Sandy Springs, announced today that Curt Frinkle is the new on-site Director, Marketing & Sales for the 300 condominiums that comprise the Towers. Effective January 21, Frinkle, who is affiliated with Metro Brokers, will handle real estate transactions at Mount Vernon Towers for buyers as well as sellers.
Frinkle is currently the Director of Wellness for Sandy Springs Assisted Living, the care facility within Mount Vernon Towers, and will continue to oversee its management in addition to his real estate activities.
"Curt brings more than 15 years of national marketing and sales experience to our organization," says Miller. "He knows the quality of our units and their special features, and above all, he knows our residents and why they love it here. This knowledge will help him convince potential new buyers to move to the best-kept secret in Atlanta!"
Frinkle moved to Atlanta in 2010 from Phoenix, Arizona to be closer to his mother and one of his sisters. "After living in the desert, I am still in awe of Atlanta's lush greenery and majestic trees," he smiles. "And to work at such a vibrant place for seniors like Mount Vernon Towers is a real joy, every day again."
Many of Frinkle's real estate clients live in the greater metropolitan Atlanta area and are eager to downsize and adopt a more leisurely lifestyle. However, he also works with potential clients – or their adult children – from all over the U.S.
"Atlanta's climate is popular with seniors, and often, Mount Vernon Towers' central location, near major traffic arteries, shopping, restaurants, churches and superb hospitals will clinch the deal!" according to Frinkle.
Notes Miller, "I am delighted that Curt will be representing Mount Vernon Towers as our new on-site real estate agent. He is a seasoned professional and already a well-liked member of our team. We all look forward to working with him to realize the full potential of Mount Vernon Towers."